Premium Quality Shower Screens
Professional Shower Screen Installation, Repair and Replacement in Melbourne.
Bulleen Shower Screens Professional

Speedy Shower Screens is the premier destination for high-quality shower screens and services in Bulleen, Victoria. As the leading supplier of superior shower screen solutions, we are committed to meeting and exceeding the industry's highest standards. Our dedication revolves around addressing the unique needs of our clients, ensuring that our Bulleen shower screens are custom-made to perfection.
Our team of experts boasts over 28 years of experience in shower screen manufacturing and maintenance, and we are committed to providing you with exceptional service. Our Bulleen shower screens are a testament to our unparalleled craftsmanship and dedication to perfection. Rest assured that your project is in good hands with us.
Our shower screens combine quality, durability, and aesthetic appeal, crafted from the finest materials available. We offer a range of solutions that perfectly harmonise with your interior design preferences, adding both comfort and style to your bathroom.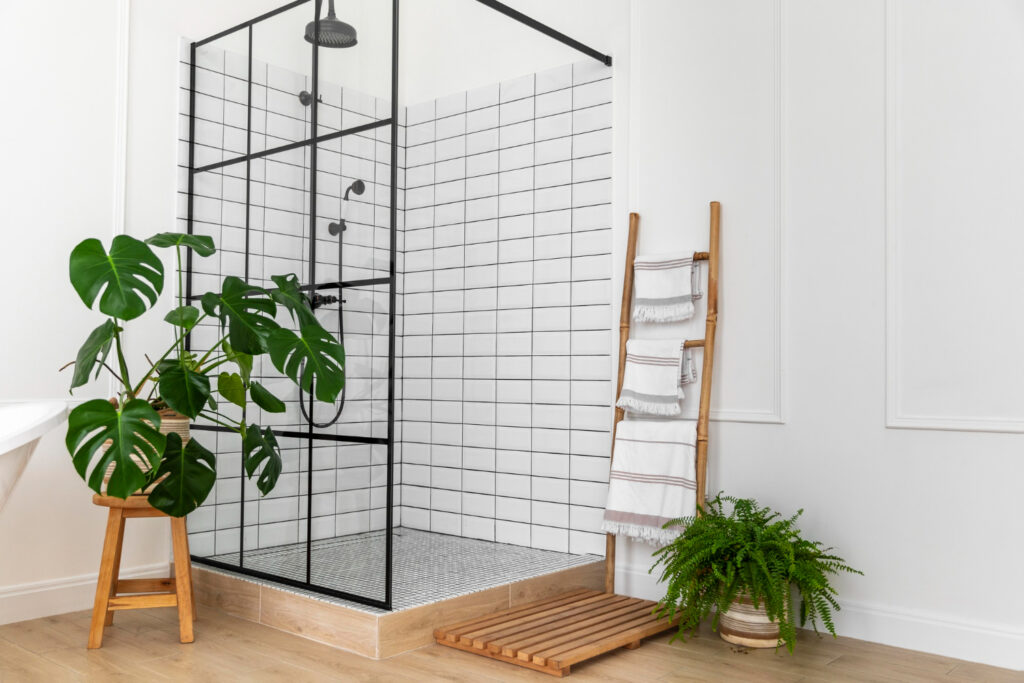 Our Shower Screen collection
Experience the Elegance of Frameless Shower Screens: Embrace the modern and sleek look of frameless shower screens that bring a sense of openness and spaciousness to your bathroom environment. These screens seamlessly integrate, making them an excellent choice for those who appreciate contemporary design.
Discover Refinement with Semi-Frameless Shower Screens: Our semi-frameless screens perfectly blend refinement and functionality, striking the perfect balance between the unobstructed appearance of frameless designs and the sturdiness of framed alternatives. These screens introduce a touch of sophistication to your bathroom setting.
Timeless Strength of Framed Shower Screens: If you're on the lookout for a classic and sturdy option, our framed shower screens offer exceptional support and stability. With a variety of styles and finishes to choose from, you can effortlessly match them to your bathroom's existing décor.
Optimise Space with Sliding Shower Screens: Make the most of limited space using our sliding shower screens. These screens glide effortlessly along tracks, saving valuable room while ensuring easy and convenient access to your shower area.
Distinctive Style of Pivot Shower Screens: Elevate your bathroom's style with our pivot shower screens, providing a unique and fashionable solution. Engineered to pivot around a central point, they offer seamless entry and exit, making them a practical choice for various bathroom layouts.
Enhance Your Bathing Experience with Bath Screens: Elevate your bathtub experience with our bath screens, thoughtfully designed to prevent water from splashing onto your floor. Available in a range of designs, they flawlessly complement your bathroom's aesthetic.
Each of these screen variations is meticulously crafted with a keen focus on detail and quality. Not only do they elevate your bathing space, but they also stand as durable additions to your bathroom environment. Connect with us today to discover the perfect fit for your personal preferences.
Shower Screen Service Bulleen
At Speedy Shower Screens, we provide tailored customisation choices that seamlessly blend with the design of your bathroom. Our commitment to using premium materials ensures the creation of durable, aesthetically pleasing, and enduring screens.
Bid farewell to concerns regarding product excellence and installation challenges. Immerse yourself in a trouble-free, top-notch service from Speedy Shower Screens. Reach out to us today to initiate a conversation about your project and witness the remarkable transformation firsthand.
Embark on an elevated shower experience right within the comforts of your Bulleen residence, guided by our experts. We're dedicated to assisting you in realising your ideal shower at every step of the journey.